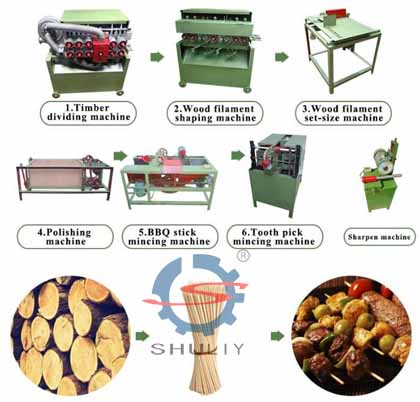 The bamboo sticks produced with the bamboo toothpick making machine are a tool for processing food. The main purpose is to string the food together, which is often used for satay skewers, kebabs, or various street snacks. The bamboo stick is made of bamboo, hence the name. When eating some street snacks, you can use two bamboo sticks together for chopsticks. Use a quality bamboo making machine can produce quality products.
Our bamboo toothpick making machines with high quality, stable performance are sold domestically and oversea such as Arab, India, Russia, Mongolia, Central Asia, Africa and other countries and regions.
The principle "customers first",meet customers' needs and meets are given a high prize.