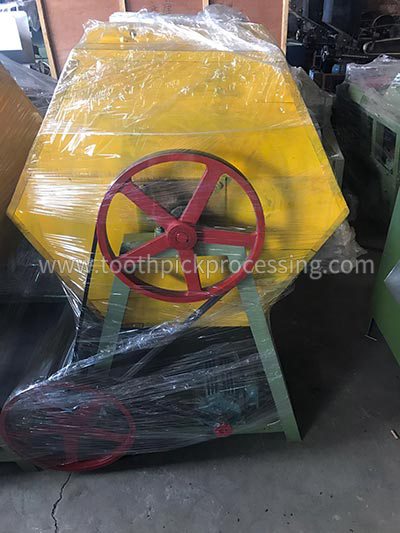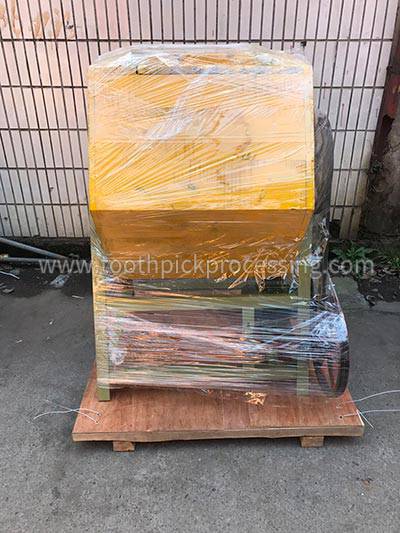 This Toothpick Polishing Machine is the seventh step in the Bamboo or wood toothpick Making production line. It uses for polishing toothpick surfaces.
This Toothpick Polishing Machine is mainly used for the polishing of bamboo or wood wool. It makes the surface of the toothpick smoother and easier to use. The machine shakes to increase the friction among the toothpicks, thereby polishing the surface.
Feature of the toothpick polishing machine
The Toothpick Polishing Machine has low noise, stable working performance and can work for a long time without failure.
And easy to maintain, the operation only needs one person, saving manpower.
Toothpick Polishing Machine consumes less energy and saves electricity.
Parameter of the toothpick polishing machine
| | |
| --- | --- |
| Model | DN-80 |
| Name | Toothpick Polishing Machine |
| Power(KW) | 1.1 |
| Weight(KG) | 110 |
| Size (mm) | 1050*1050*1200 |