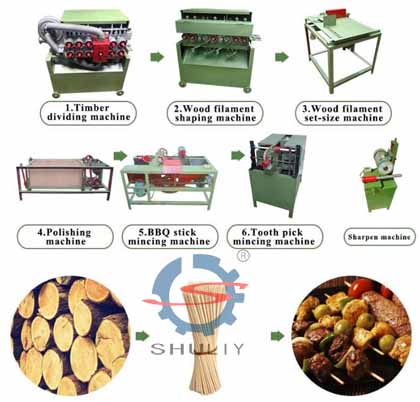 Before using the bamboo toothpick production line for the first time, please read the operation manual carefully and strictly follow the operation requirements and pay attention to the safety of the operation.
Please check the safety signs on the machine. If the operating indicator and the product nameplate are missing, please do not forget to indicate.
Before working, check the tires and gears of the machine for cracks and deformation. Parts replacement should be carried out in accordance with the manual or under the guidance of experienced service personnel.
Before starting the bamboo toothpick production line, irrelevant personnel near other machines should be reminded to stay away.
Our company is equipped with a number of technically comprehensive engineering personnel on-site service to solve technical problems for customers. The company provides a full set of installation and commissioning. High-quality after-sales service originates from the enterprise. Our company always takes "quality-oriented, service-oriented" as its corporate tenet. As long as you order our products, no matter where you are, we will help you solve the problem in the shortest time.
Your satisfaction is our promise!